Membership
Membership of the Society is a suggested minimum of £15 per year.
Start or renew your membership by using the following payment link.
Donations
To make a donation to the Society (or to bid for the Centenary Badge) please use the following link.
Membership by post
You can view and print the Standing Order form here, or use the Contact form to get set up using BACS/online banking.
VIEW & PRINT STANDING ORDER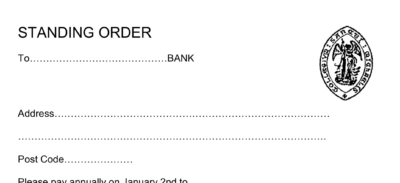 To view and print PDF documents you will need to download Adobe reader (free) from here.